We get you, you may not be able to afford even our low mobile ad prices OR you just want to see how it works. We don't want anything to hold you back from getting an ad out on popular apps in your town.
Which is why you can now get a version of our regular mobile ad FREE FOREVER*. No strings attached, it's completely free, you will NEVER get charged.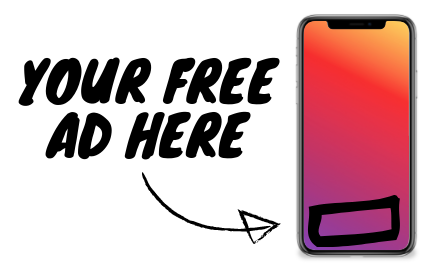 The free version of our ad gives you 1,000 ad views every month. Get yours here! Upgrade anytime to our regular 30,000 ad view/month ad for just $60 (annually).
Limited time offer! Get your free mobile ad live in your town now.