"In the time it takes to reply to an email, I chatted with 6 customers using Talkio and more than half resulted in a sale!" 
Conversations lead to faster sales.. are you simply replying to email or are you engaging in a conversation and growing your business?
With Talkio, you can create a way to talk to customers faster.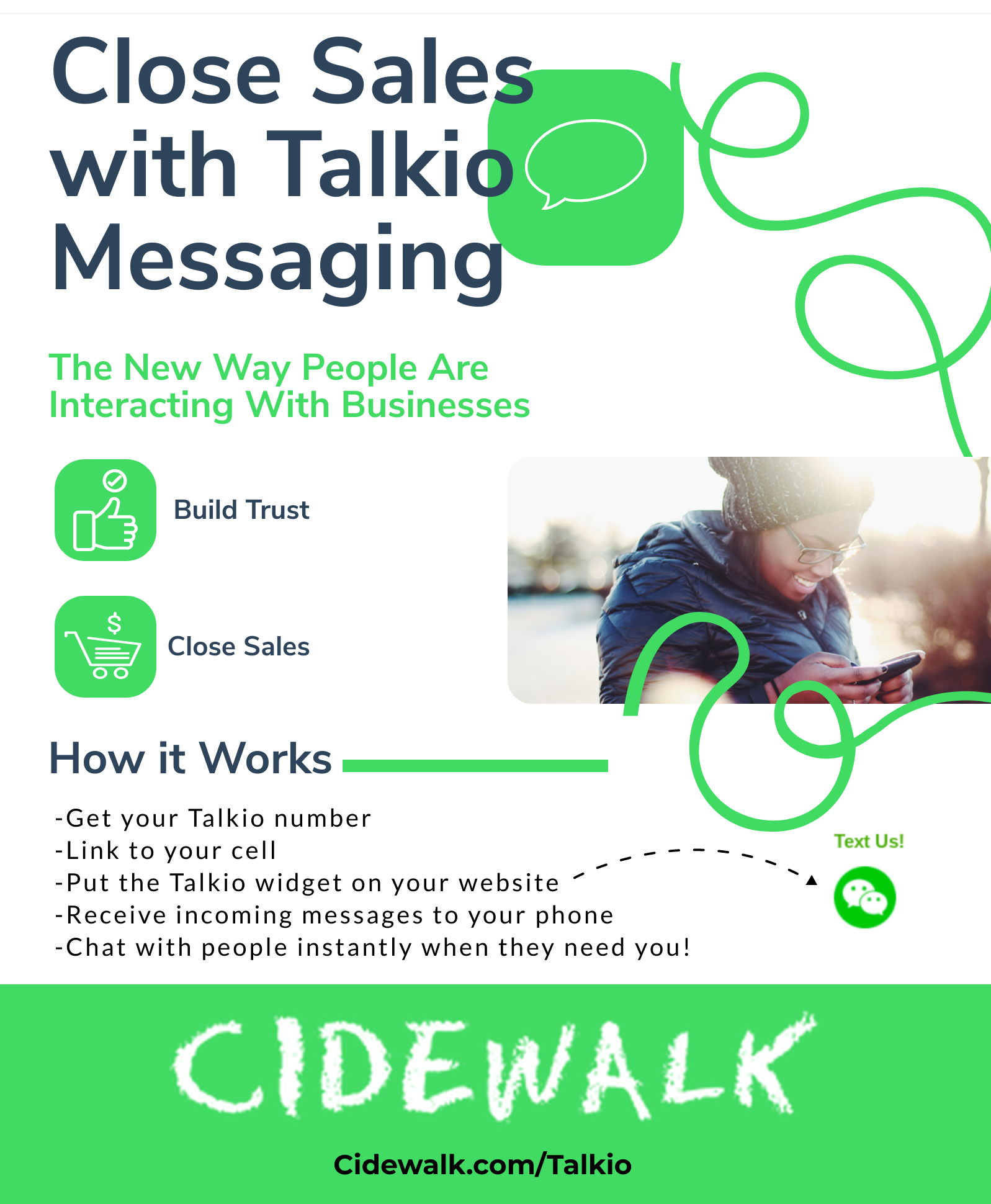 How it works
Signup

 

to get your Talkio number
Link to your cell
Share your reserved Talkio number and also put the Talkio widget on your website
Receive incoming message alerts to your personal phone
Chat with people instantly when they need you, or follow-up later when convenient using online messages inbox.
Custom (BONUS) Features: 
Create Groups and send custom text alerts with useful tips, special offers and sales
Shared inbox lets anyone from your team access and reply to incoming messages
Customers only see your Talkio number not your personal cell number