Cidewalk Interview with 'Woman Who Win' is featured in Cidewalk's Magazine for Small Businesses Issue 2.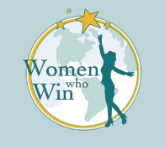 Women Who Win is a digital media nonprofit platform headquartered in Boston Massachusetts,with a mission of empowering, educating, and enriching women around the globe. Both a minority-owned and womenowned organization, Women Who Win was founded by Shaleen Sheth, Dr. Deepa Jhaveri and Dr. Manju Sheth.

Our platform brings together thousands of women weekly to share inspiring stories, skills, and give back. Some of our key initiatives include the Women's Health Wednesday Series, The Changemakers series and our two community service projects – The Shoe Project and our Women's Mentorship & Career Exploration. Women Who Win is on a mission to empower "women dreamers" to be the best version of themselves, be a part of a like-minded community, and voice their stories. We aspire to be a leader in how we define global women empowerment.
Q: What makes Woman Who Win unique?
Women Who Win is unique because we aim to bring women's stories together of all backgrounds and age groups. Our platform is completely based on original submission stories, where we have published hundreds to date. We feature women who are trailblazers in their field to share their expertise and tangible tips on topics relatable to the "everyday woman dreamer."
One of the unique ways we set up Women Who Win is that our media platform is supplemented with our active women's Facebook group, where our members can start a conversation about our stories and women empowerment in a safe space. We offer our members opportunities to give back through our Shoe Project where we have donated hundreds of shoes in the U.S. and India to villages, women's shelters, as well as the opportunity to be a mentor in our Women's Mentorship & Career Exploration Program.
Our platform is focused on the four key pillars of a woman's journey in life – Career, Health & Wellness, Philanthropy, and Inspire & Motivate and our stories and initiatives provide our members with the support and guidance they need to achieve their dreams.
Q: What is some advice or lessons you've learned for anyone thinking of starting their own business journey?
The biggest lesson I have learned in this journey is to be open-minded and put yourself out there. At the end of the day, your team is the face of your business or organization. When you bring on new collaborators, and sponsors, your personal brand is as important as the business's brand because they are putting their trust and faith in you to take things to the next level. Always be willing to network and chat with people in your space, because that is often where the best ideas come from.
WANT TO BE FEATURED IN AN UPCOMING ISSUE OF CIDEWALK'S MAGAZINE FOR SMALL BUSINESSES? APPLY HERE