By Janet Walker
Many small businesses that were forced to close during the pandemic will never reopen. It's a hard truth and another casualty of the pandemic.
For one small business owner Jonathan Bergstein, CEO of Maid to Sparkle, a residential cleaning service located in Richmond, Virginia, the pandemic became the chance to modernize his business and develop an opportunity for others through a franchise.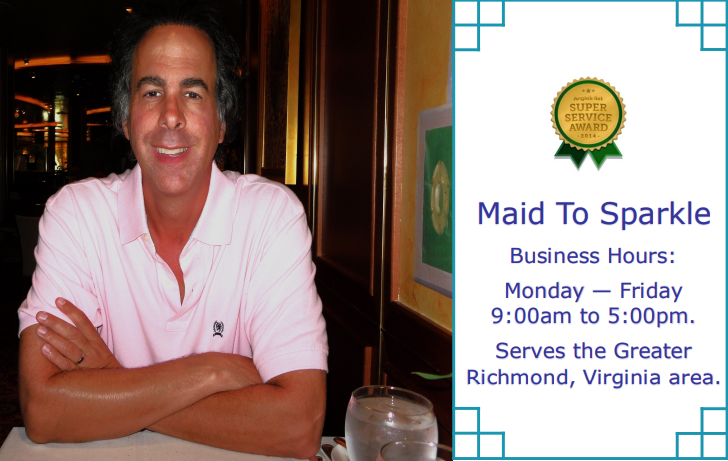 Recently, I had the opportunity to interview Jonathan. We spoke on the effects of the pandemic on small business, his franchise Special Touch Cleaning, and a recent phenomenon that employers from coast to coast
are facing: worker shortages.

COVID affected small businesses dramatically. How did it affect your
business?
A. Initially we began to lose customers rapidly as nobody wanted to take the
chance of getting COVID and we also began to lose employees rapidly because we didn't have any customers to service. After about a year and a half things began to pick up again and we are slowly getting more employees but not as fast as we're getting customers. Customers seem to be coming out of the woodwork to get their home cleaned which have not been cleaned in a couple years. But, it's really difficult to get employees for a variety of reasons so we're still struggle struggling with that.
There were many government-imposed mandates due to COVID.
How did you incorporate those into your business?
A. We made sure everyone was tested. We did a temperature check just to make sure that nobody was carrying the virus into customers' homes.
We also asked customers to do the same thing, to please mask up when the ladies were in their home. We were lucky we didn't have anybody have COVID and thus far from what we know we didn't spread it to any of our customers' homes. We did apply for the Payroll Protection Program and did
receive that which helped keep some of the seasoned employees from leaving but, we weren't able to save all our employees.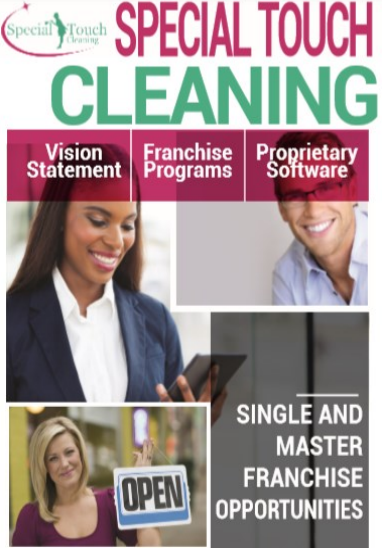 What tips would you give other small businesses?
A. The tips that I would give is advertise aggressively. There's a lot of competition for cleaning services and probably all service businesses. Be very customer service oriented and give the customer exactly what
they're looking for, become personalized with them, make sure that any issues are addressed. That's the number one piece of advice I was given: Customer service must be number one or they'll find somebody else to
give them better service.

You've been very vocal on worker shortages. So, tell me a bit more about how you've coped with worker shortages.
A. Well, we've had to raise our pay rate quite a bit to gain more people. We've also had to institute a 401K pension plan and we provide paid
time off and to balance that out we've had to raise our customers rates.
Thankfully 99% of the customers have been agreeable to the price increases. We had no choice with minimum wage rising across the country
and difficulty of getting workers back to work we had to entice them with higher pay. It doesn't always work; we don't think everybody is ready to go back to work for a variety of reasons but that's what we're trying to do to entice people is increase their hourly rate.

Businesses everywhere are still cutting hours and juggling clients due to both the pandemic and the labor fallout let's say in the past month how are you handling this new normal?
A. We're going the opposite way. We're not cutting anything. We're taking on as many customers as we possibly can just to meet the demand of people coming back to work.
We have a waiting list of customers, and they will go someplace else if we can't meet the demand. But we have an unlimited number of customers that want to have their home clean. Unfortunately, we may have to turn away some customers if we don't get enough employees, but we're going the opposite way. Nobody wants to clean their own home and they want
somebody to clean their home for them so it's staff we're looking to hire as many workers as possible to service these homes.
I see so you also have a Special Touch Cleaning franchise tell me about that?
A. We started out a couple years ago. We couldn't advertise until about one year ago. We're trying to replicate exactly what we've done here in Richmond with our local company. At the height of our company, we had about 400 customers with 30 employees. So, what we believe we can replicate, is a franchise across the country and we decided on the name Special Touch because it could be trademarked, and we were not able to get Maid to Sparkle trademarked. We feel that if we have any franchisees in future, we'll able to replicate exactly the results we have had here in Richmond with Maid to Sparkle.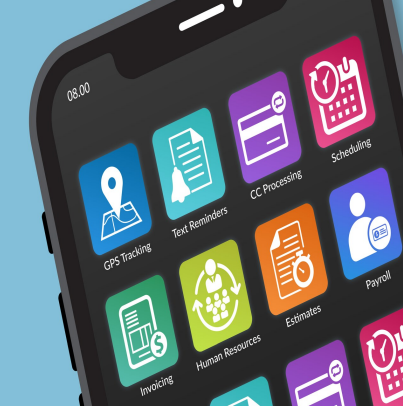 You also mentioned an app that you created?
A. During the pandemic, we put a lot of our time and money into an app
that's free with the franchise. What it does is eliminates the paperwork and it'll save the franchisee hundreds of dollars. It does direct deposit payroll; it does GPS tracking of employees; it does text reminder to customers; it does a schedule based on certain project criteria on our Google map and has credit card processing so all accounting is done automatically by the computer. The franchise owner does not have to do anything regarding these five different areas which will save them an sufficient amount
of time and allow them to grow their business without worrying about confirming customers or making sure they're getting paid on time.

What would you say to potential investors or to calm any fears or hesitation about investing in Special Touch Cleaning franchise?
A. One is it's a lowcost franchise compared with other franchises in the customer service industry. We don't have any franchises under our belt yet and so we have to make sure that the first few franchises are successful, so they'll get our full attention. Regardless of whatever issues they have, we will fly out to their location before they start, to make sure they're training is proficient. And everything they need to know, plus they would just have to look at our success. We opened in 1998 and we've been in business 25 years; we're not going anywhere. We think we know how to run a business successfully and we could replicate that with any franchisee.
Prior to the pandemic you were averaging about what 30 houses a day and where did that go over the last two years?
A. It pretty much dropped rapidly. Our first hit came in March of 2020, we probably lost maybe two customers per day until we were left with a core of maybe eight customers per day. So, it was quite a drop. We had to revamp the whole system including how to organize things. Some employees left because there wasn't enough work. Thankfully we had
that Payroll Protection Program to keep some of our seasoned employees.
Now we're starting to go back and it's still difficult to get employees, but we'll probably have to spend more money advertising to gain a wider net.
We use Facebook, we use Craigslist, you can use Google to get attract employees, but it's not been as easy to gain employees back as it was pre-pandemic.
Is your staff is predominantly women?
A. It is 100% women. We've tried to recruit men, but they don't seem to be too interested in cleaning homes.

Statistics indicate there are 11 million jobs available and each month the individuals who quit their jobs totals into the millions. With so many people not working where do you think that the workers are?
A. You know, I've thought about this quite a bit. Either, one, they received a lot of money during the pandemic that they saved up so there is no need to go back to work yet. Number two, there's not enough childcare for the women to go back to work and safely leave the kids with somebody so they can go to work or three they're not quite exactly sure what they want to do with their lives, and we've read up that are people looking to change careers.
They don't want to put up with low entry jobs. They don't want to put up with low wages, but you know people must start someplace. People have to earn a living, to earn a paycheck, if they're sitting on the sidelines, waiting for something, that may not appear, it's not doing anybody any good. So, I would say those are the three main reasons that but the primary reason I personally think is they just saved enough money during the pandemic from the government that they don't have to quite go back to work yet, and they can choose the jobs that they want to go into when the money runs out. I can understand being more particular about opportunities.

Do you think that has your business regained any of its lost revenue?
A. Pre-pandemic we would gross around $750,000 a year now we are
probably breaking around $450,000 per year. So, we're slowly building up to the where it used to be. It'll probably take about another six months until we can hire enough workers to accommodate all the customers that would
like to be cleaned. So, we're not quite at prepandemic levels. But, we're getting there.

Maid to Sparkle serves the greater Richmond, Virginia area. Typical hours of operation are Monday through Friday, 9:00am to 5:00pm.
They offer traditional residential cleaning services, spot cleaning, deep cleaning, and weekly, bi-weekly, or monthly services. Maid to Sparkle is licensed bonded and insured in Virginia. They are "A" rated on Angie's List. For more information contact Jonathan at https://www.maidtosparklecleaning.com
How can your business get the word out there? Reach people with Local Ads or Digital Billboards by Cidewalk.
GET YOUR BUSINESS FEATURED IN AN UPCOMING ISSUE OF THE CIDEWALK MAGAZINE FOR SMALL BUSINESSES HERE.