Can you really buy anything for less than $2 these days? We believe anyone should be able to get effective local mobile marketing at an affordable price. Which is why with Cidewalk, businesses are now able to launch a mobile ad for less than their daily latte!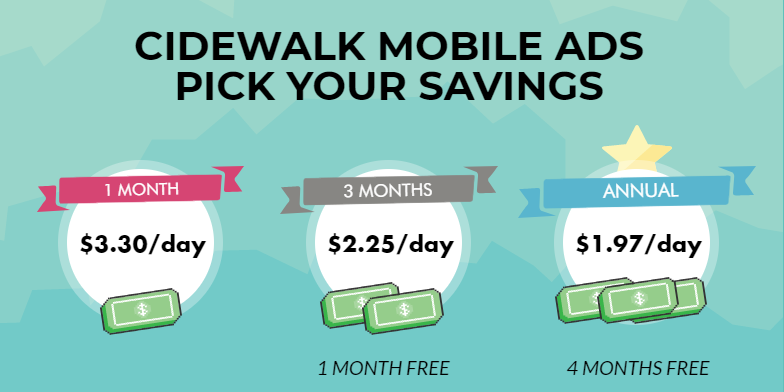 Get your local marketing campaign started for less than $2/day!
GET STARTED:
MONTH TO MONTH $3.30 (cancel anytime)
MONTH TO MONTH 3 MONTHS $2.25 (free month after 2 consecutive months)
ANNUAL $1.97 PREPAY AND SAVE!
Happy Promoting!
Taylor Brady,
Cidewalk Advertiser Success Specialist
www.cidewalk.com