As a business owner, you already know how important it is to get the word out about your business, and a way to do that is with mobile advertising.
A lot of thought goes into the different ways to grow a business but a staggering 90% of businesses don't know how to promote their business! Here is a guide on how to create a mobile ad to attract attention and result in ad clicks.
How to Make your Ad Click: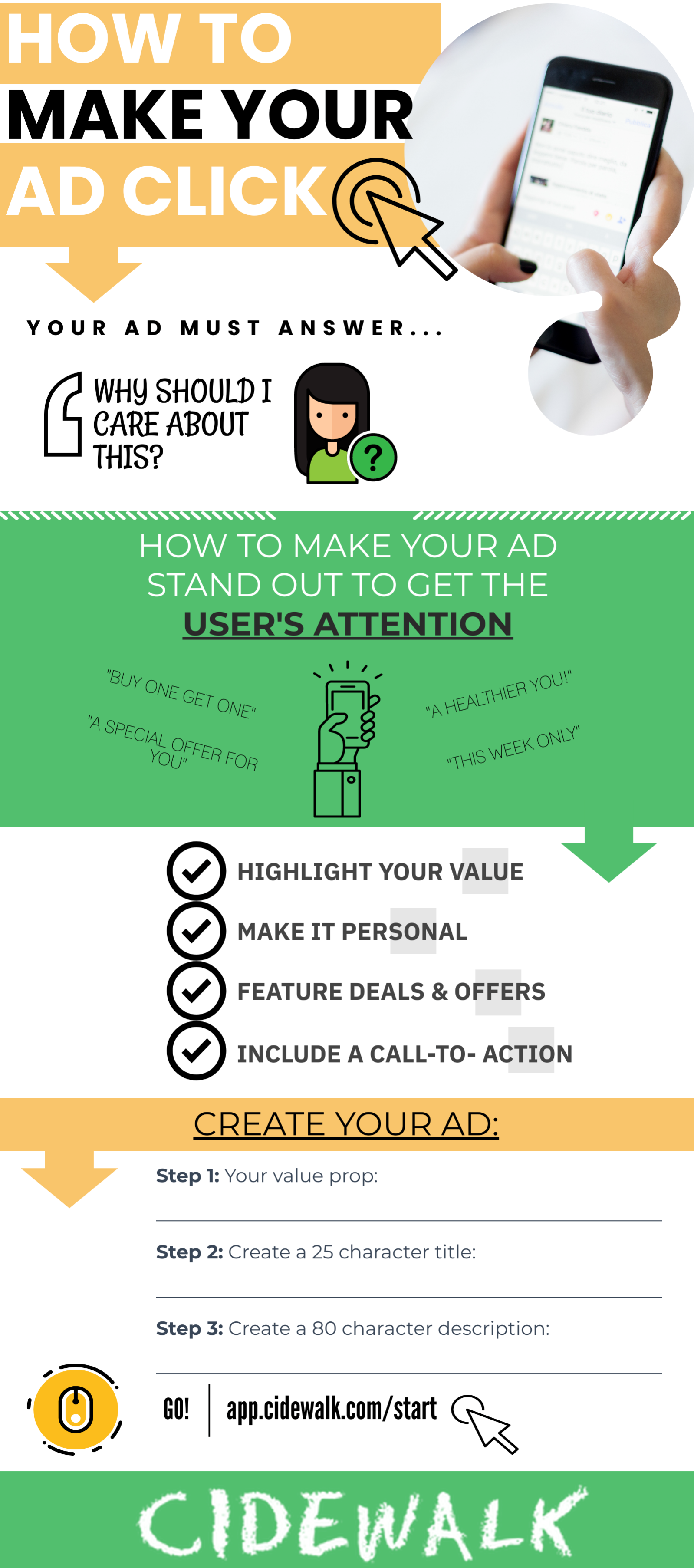 Still need help? No problem! Let our Ad Experts Create a FREE Ad for you here.
NEW: ENTER OUR BUSINESS LOGO CONTEST! Submit your biz logo and get featured on Cidewalk. Enter on our website: https://www.cidewalk.com/