Independent Marketing Agencies, SMB Advisors and Sales Consultants, you can now offer discounted, location based & geo-fence enabled, local mobile ads to your clients. You will receive referral commission and your clients will have the business solutions they are looking for to help grow their business.

Apply now and receive:
-Your Discount Code
-Certified Partner Badge
-Referral Revenue (up to 30%)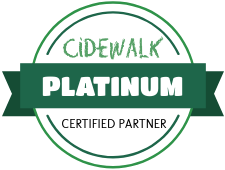 Get trained and equipped with the tools needed to offer Cidewalk mobile marketing services to your clients. 
Apply here for our Certified Partner Program and earn up to 30% commission.
Happy Promoting!
Taylor Brady,
Cidewalk Advertiser Success Specialist
www.cidewalk.com