It's week 4 of our Mini Series where we are diving deeper into our eBook "10 Ways to Grow your Business Online in 2021" and this week we will feature the importance of being "searchable" (SEO).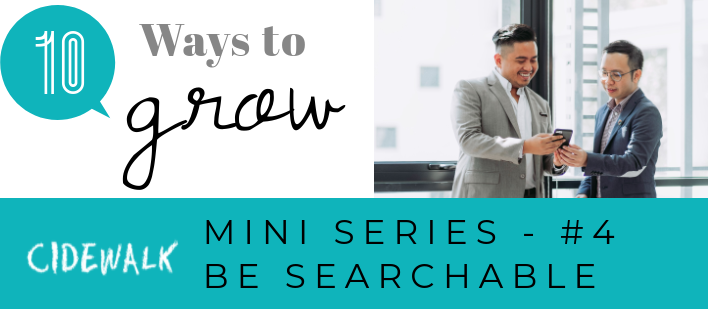 #4 BE SEARCHABLE
When's the last time you searched for something on Google and didn't click on at least one of the listings on the first page? The majority of clicks go to those listings so that means, if you aren't listed there, you're losing customers.

How do you get listed there? By optimizing for search or SEO. There are MANY ways To optimize for SEO but we will talk about one really important one: WEBSITE CONTENT!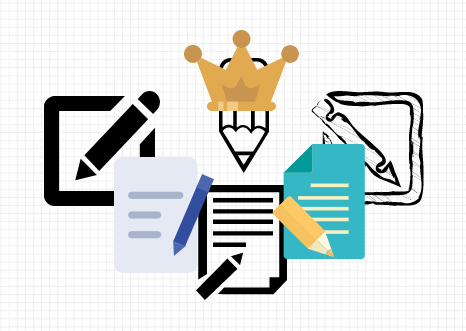 The content on your website is EXTREMELY important for SEO. Too often I see websites with so little content on them and they think that's enough – this is a big mistake. Google will look for websites with LOTS of GOOD content on a subject in order to push your website higher on the search list of choices to choose from.

CREATING CONTENT
First ask yourself "what would interest my customer?" You are already a pro on the topic you provide services for, simply give all the information you can by going into more detail rather than just trying to sell. For example, if you were a local pet shop, you may want to post pages with helpful information about taking care of different pets, tips on grooming, and more. Providing good content on a topic increases the chance that your article will come up in more searches & get more people to your website.

SEO BENEFITS
-Increase traffic
-Increase conversions
-Gain trust/credibility

Good News! Last week's tips about adding multimedia to your website can also be used as valuable search ranking content!
PREVIOUS: Mini Series – #3 ADD MULTIMEDIA
NEXT: Mini Series – #5 BUSINESS PAGES