What happens when you combine advertising to new customers & marketing to existing ones? With Cidewalk, you get a power-packed duo that helps you reach more people affordably and easily all in one place.
Here's how multi-location Outreach Recovery was able to reach millions of new users AND stay connected to their 5,000+ client base each month by combining Cidewalk Ads with Talkio messaging.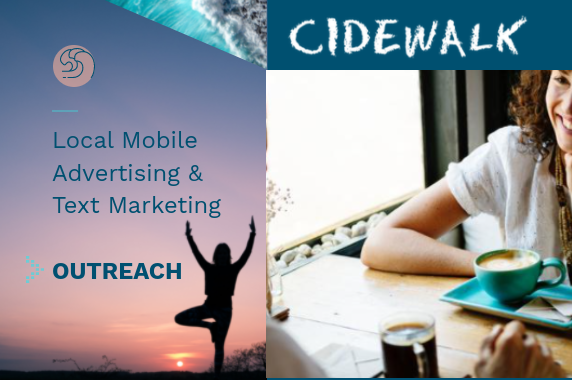 Get the Duo Power Pack: Advertising and Marketing and get Talkio FREE when you select an Annual package.
1. Create your ad here
2. Select an Annual Ad package
3. Complete payment/launch
4. Click Talkio from your Cidewalk dashboard
5. Use TALKIO12 at checkout