How can you get the most out of your marketing dollars even with a small budget?
Reach MORE people in your GEOFENCE by combining Digital Billboard and Mobile Advertising!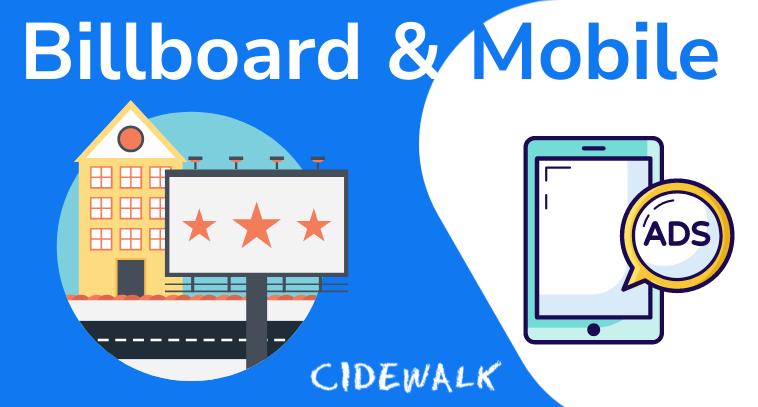 With Cidewalk's AFFORDABLE marketing options, you can reach more customers for less. Our monthly options start at just $100 and can help you reach thousands of people. NO hidden fees or contacts, cancel anytime!