Most services only focus on helping businesses gain new customers, but at Cidewalk we realize the importance of ALSO focussing on existing customers.
Why? Because up to 40% of your business is actually REPEAT customers, which makes it very important to be in touch with them as much as you can. By combinging Local Mobile Ads with Talkio Business Messaging, you can reach new customers AND easily engage existing ones.
GET BOTH! Bundle and Save $600/year!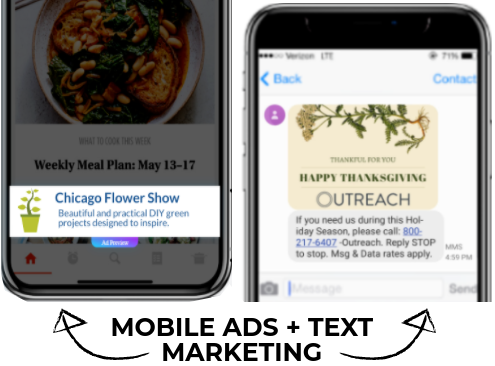 SUPER SAVINGS: Only when you go annual will you not only get Talkio completely free, each month mobile ads are 40% off!
To redeem:
1. Launch your ad here and choose annual
2. Click on Talkio from your dashboard and connect your phone
3. Use TALKIO12 at checkout to get Talkio FREE