Is it ever too soon to start ramping up your marketing efforts for holiday shopping? Many big businesses start their holiday promotions as early as 3 months before so they can be ahead of the game – is your business ready?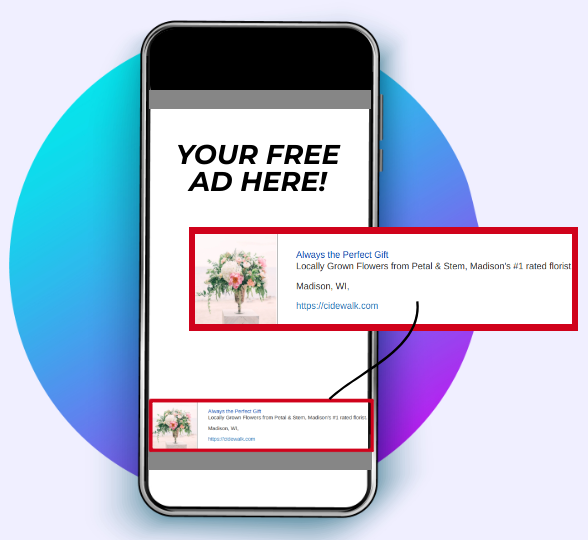 Cidewalk has many affordable options to help you start reaching people, including a 100% FREE AD that gives you 1,000 ad views every 30 days at NO COST EVER. Create your free ad here.
Want to reach more people? Reach any location for just $100 a month!