Who's Ready for a Hot Summer Deal?!

WE ARE GIVING AWAY 5 FREE BILLBOARDS! Launch a geofenced mobile ad before July 31s and qualify to win one free billboard ad campaign in your area!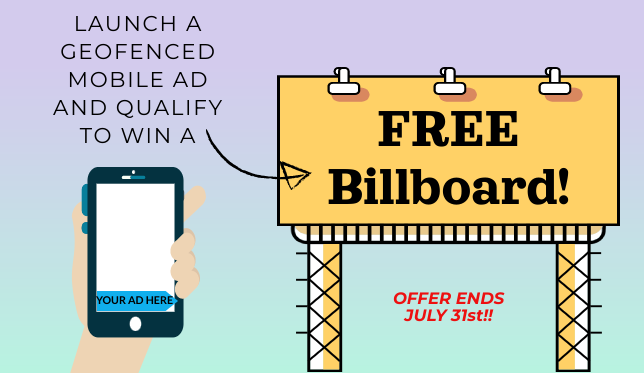 Cidewalk's Geofenced ads can help your business reach thousands of people in your area! Your ad goes live in just minutes and you will get access to full Real-Time reporting daily, create your ad here.