Announced today in a press release, Cidewalk's Banner AI uses Microsoft's OpenAI to automatically generate relevant and effective billboard ad creatives for businesses, free!
WHAT THIS MEANS FOR YOUR BUSINESS
BannerAI eliminates the high cost that comes with advertising creatives and media. Now any business can use BannerAI to create their digital billboard banner in minutes.
Digital Billboard banner created with BannerAI: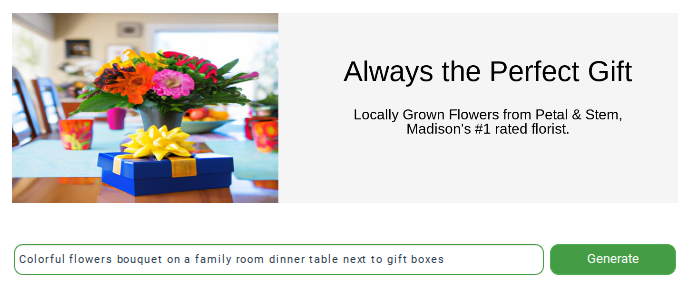 Using OpenAI will help boost SMB's productivity, by making it super easy to create matching relevant images for your digital billboard banner ads by using simple text prompts.
Promote your business on a digital billboard near you – create your banner here.