With Cidewalk billboards, you have full flexibility and control over your campaigns that you don't get anywhere else. You only pay for the ad impressions you get, and there are no long term commitments, ever.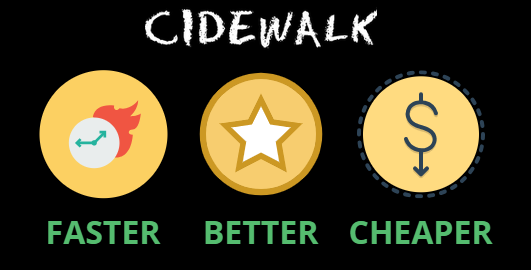 Create your ad in just minutes using our FREE billboard ad generator and enjoy complete control over your ad campaigns – start, stop or change your board location or banner design anytime.
Getting your message on a billboard near you should not be difficult or break the bank. That's why Cidewalk has the only hassle-free pricing that doesn't change just based on location or availability.