With all the many billboards you see in your area, it can be pretty hard to narrow it down and pick just one to advertise on. What if your target audience in driving by the one down the street instead of this one?
We say, DON'T SETTLE! Now with Cidewalk Digital Billboards, you can choose multiple screens to show your ad on!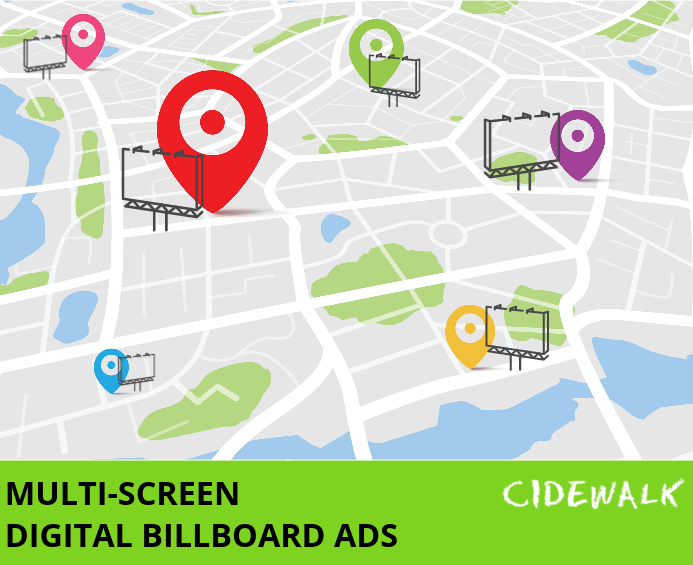 Getting Started with Digital Billboards:
1. Choose your desired location(s) here
2. Create or upload your media
3. Set your dates or go with a monthly plan (cancel anytime)!