What's better than getting Geofenced Local Mobile Ads for the best price available anywhere? Getting a discount just for reaching more people!
Right now you can take advantage of our Upgrade & Save offer which gives you a monthly savings of $83. Here's a breakdown:
Get our regular ad plan for $100 and get 30,000 ad views OR upgrade to $250 and get 100,000 ad views!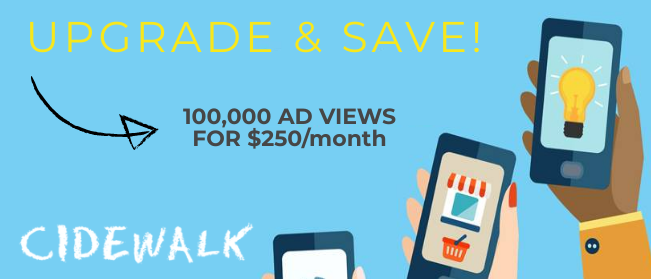 Simply click the box to upgrade your ad campaign when creating your ad using our Self Service Ad Creator here.