FACT: Not all people who enter your geofence will see your mobile ad.
That means they become missed opportunities when they leave that location.
HOW CAN YOU FIX THIS?
With Retargeting! When you simply target an area, people will only see your mobile ad when they enter your geofence location. But with RETARGETING, you can continue to reach this audience even after users leave the location no matter where they go.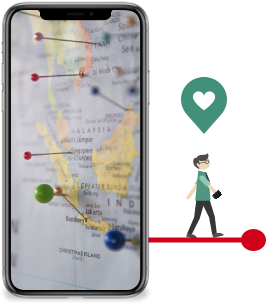 Get maximum exposure for your your business mobile ad – simply add retargeting when creating your ad here: https://app.cidewalk.com/start

Happy Promoting!
Taylor Brady,
Cidewalk GeoFencing Expert
www.cidewalk.com
Questions? Text us at: 205-512-9896
Text CIDEWALK to 205-512-9896 to get weekly alerts and specials!