Since we already know it can take up to 7 touch points to get the attention of your audience.  Make sure you're doing everything you can to reach people with your mobile ad. The way you can do this is by setting up a retargeting ad. This will keep targeting anyone within your geofence even after they leave the location.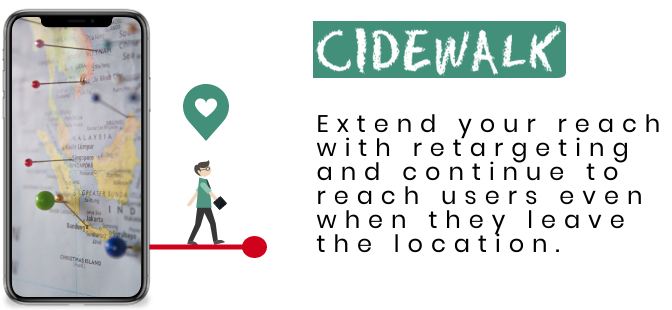 Optimize your Retargeting Campaign
Want to reach shoppers or travelers? Set a mobile ad to a popular mall or airport then set a retargeting ad that will reach them for the next 30 days. Set your own retargeting segment and help your mobile ads go further.

Our famous 1-2-FREE every 3rd Month Free is ENDING SOON! Sign up now to lock in 4 Free months a year!