Let's face it, business is no longer simply, business as usual. The way we've been used to operating has changed over the last few months, and there are some things that will never go back to the way they were before.
One of those things is the way we communicate with customers.
Customers want simple, easy and instant support. That's why we're here to help.
We're offering Talkio for absolutely FREE for the rest of 2020, Sign-Up Now!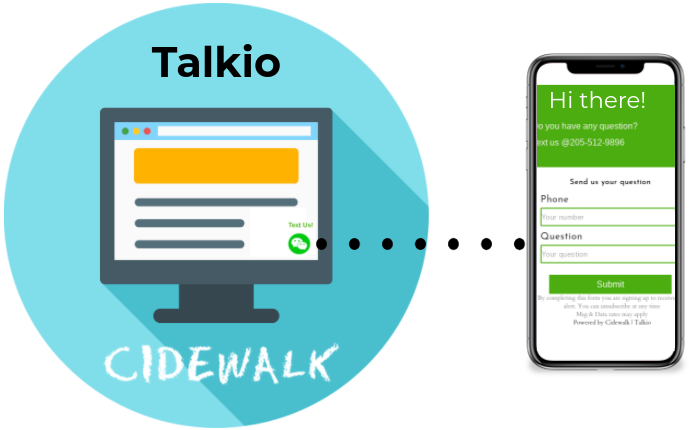 Talkio is not the typical website chat widget. Your entire team can easily manage messages to convert questions into customers & drive sales! Your customers will love not having to be stuck on a website chat window waiting on a reply – because all replies go right to their cell phone!
We're in an age where everyone wants instant responses and support, not long wait times.
"I tried Talkio because of how much time I was spending answering the phone. As a small business owner, it's been hard to manage the constant interruption with the need to manage intake of new customers." -Chris, 3D Central 3dcentralva.com