What better way to kick off summer than with ad tips and savings! Reenergize your business ads for the summer and take 20% off your first month!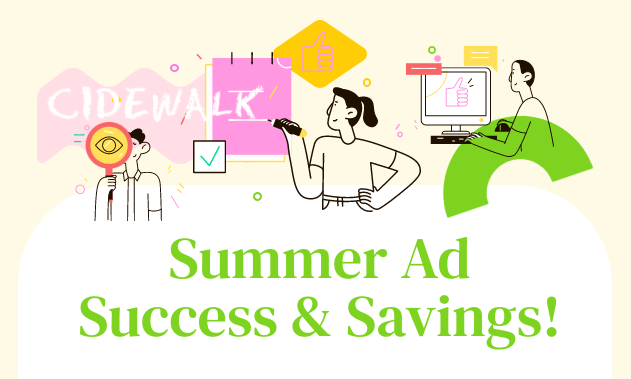 CIDEWALK AD TIPS
1. Making your ad title/description is catchy and interesting could get you more clicks to your website.
2. Expand or change your target location to reach more people. With Cidewalk, you can request a larger radius or change the location where your ad is being viewed anytime!
SUMMER SAVINGS!
Get 20% off one month with this coupon code at checkout SUMMER20
And don't forget, with Cidewalk every single 3rd month is free!