Summer is finally here and as the sun shines brighter and people flock outdoors, what better way to get the word out about your business than on a digital billboard near you!
There's just 3 more weeks to soak up the summer savings with our 3-Day FREE TRIAL!*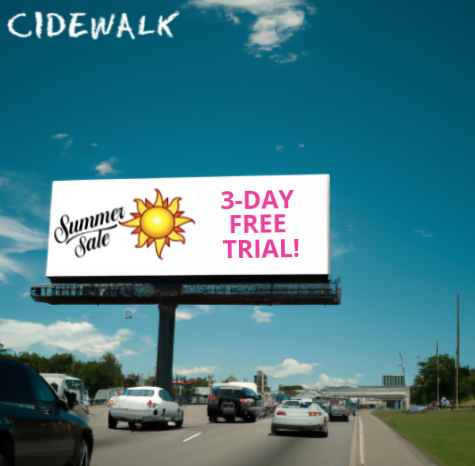 Digital billboards can help give you the edge up on your competitors by helping you generate buzz about your summer promotions, new products or just increase brand awareness in your community. Choose a billboard location here!
​3 TIPS FOR ​A SIZZLING HOT BILLBOARD AD:
​-Keep it Simple and Clear: Billboard ads are meant to be viewed quickly, your message should be easy to understand at a glance. ​
​-Use High-Quality imagery: Utilize high-resolution images/graphics and colors to capture the attention of your audience.
​-​Less is More: Avoid cluttering your billboard with too much information. Use short, impactful headlines.