If you are already advertising your business you probably know that it's important that you' re doing so in the right place and to the right people. And we completely agree! Which is why Cidewalk created app and website audience filtering.
Choose your target location then audience and your ad will only be seen on websites and apps within that category!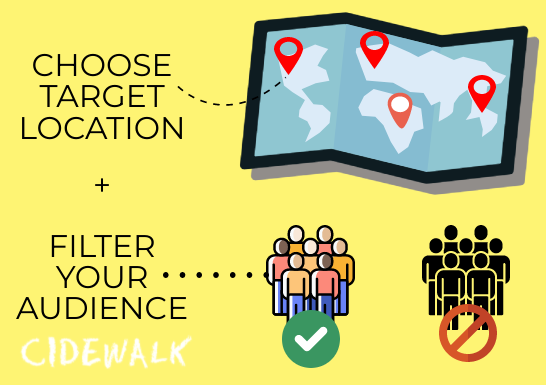 GET AUDIENCE TARGETING
Simply create your ad and then choose between any of our 23 categories to be sure you're reaching people already interested in your business.