At Cidewalk we believe in complete customer control and transparency. That is why with us you can choose to set a geofence anywhere in the world AND choose which audience sees your ad!
As a business, you should choose the audience that makes sense for your business.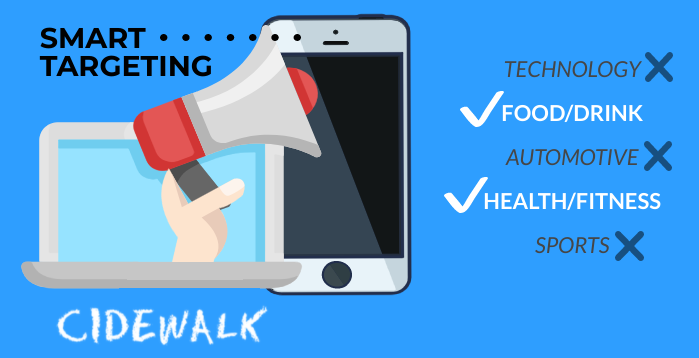 CONTROL AND TRANSPARENCY:Set a geofence as low as 1 mile anywhere in the world and also selectively choose the type of sites and apps your business gets featured in. Then, each day view full real time reports and a live Campaign Footprint map of where your ad was seen and which sites/apps your ad was featured in, all in your Cidewalk dashboard. 
Get in control of your ads and get 20% off any location today with coupon code: SPRING20 at checkout.. 
GET STARTED: 
1. Select your target location
2. Choose your category preference
3. Create your ad and launch