Find out how Eva used Cidewalk's Full Marketing Suite to grow her Real Estate Business. 

Setting Goals
Eva was interested in:
1. Reaching people to promote her listings
2. Being available to interested buyers
3. An easy way to engage existing clients
One-Stop Solution
Eva was already using Cidewalk Spotlite Mobile ads. With the addition of TXT Link and EZ Talk she was able to do everything she needed and all for less than $150 a month.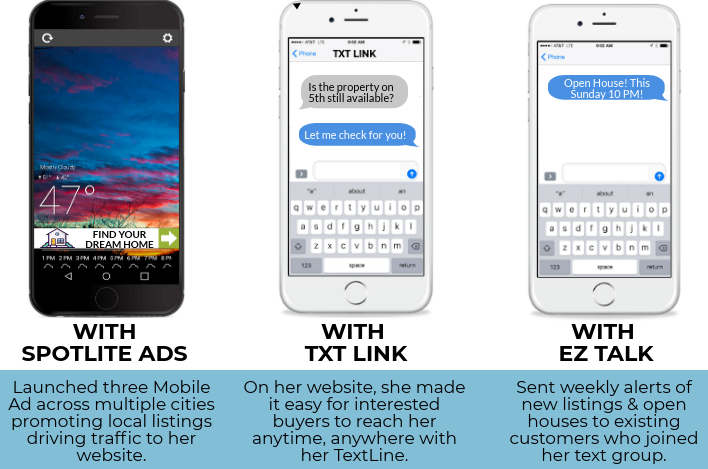 Why stop with just mobile ads? Now like Eva, you can do more with Cidewalk's 100% Self Serve Marketing Platform.