Could you imagine going a day without your cell phone? The latest usage data* shows that people use their phones so much that it's safe to say we are "addicted" to them!
Americans spend an average of 2 hours and 54 minutes on their phones each day*. Can you think of a better place to advertise your business than where people are looking 344 times each day?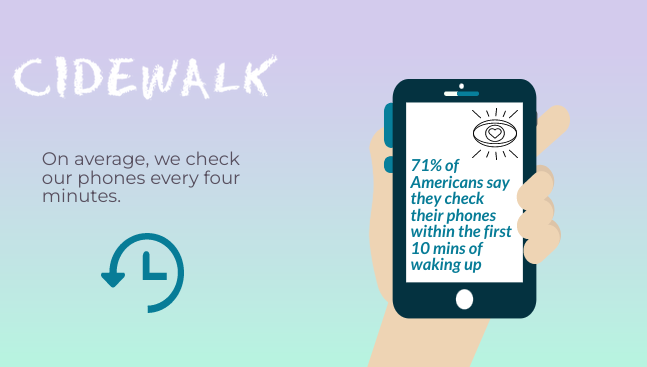 Cidewalk ads are not only affordable, your ad can be live reaching thousands of people in just minutes with our self service ad setup.

*SOURCE: Reviews.org