We learned one very surprising thing in 2020… the power of a simple gesture: "Let's Talk". Reaching out to people is a very simple act, yet the outcome is extremely powerful.
2020 was the year of powerful connections that has set the stage for 2021:
With Mobile Ads, we added Retargeting and Premium News Packages so that businesses could continue to reach relevant people longer.
Launched "Talk to an Expert" Business Clinics to empower businesses and equipt them with the latest mobile technology.

And created Talkio, the ultimate customer connection engine with Website Audience Intelligence where we saw businesses successfully reach out to their customers and have timely and relevant conversations. And we watched those conversations lead to sales!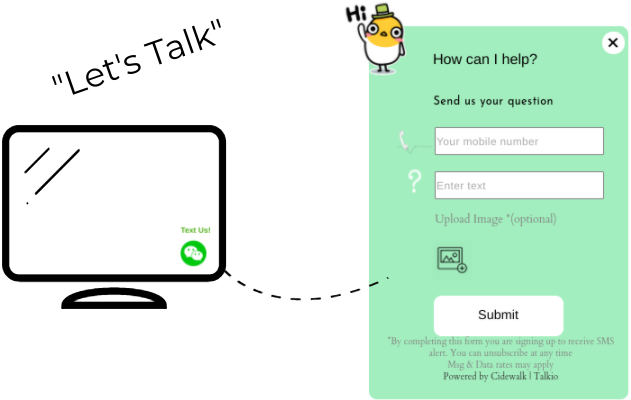 We are looking forward to continuing to connect with our customers and help businesses reach customers, make connections, enable conversations and grow in 2021!
Happy Promoting and ✨ Happy New Year! ✨
Taylor Brady,
Cidewalk GeoFencing Expert
www.cidewalk.com