"It' such an exciting feeling to see my business on the billboard I drive by all the time!"
-Andrea, On Point Dancing Studio
DREAM BIGGER! Join the businesses who are shinning bright on their favorite local billboards across the US!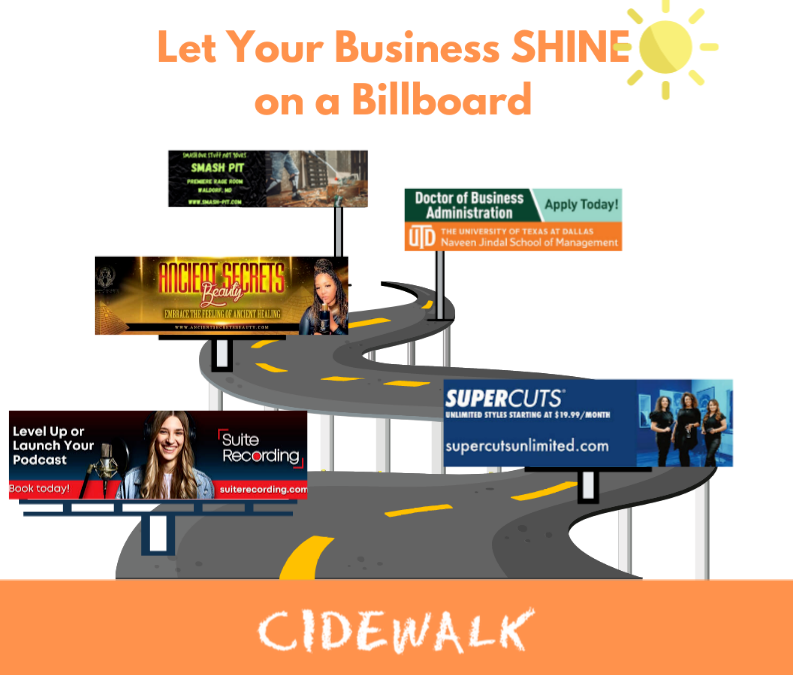 Digital billboard ads start at just $100, upload your banner or let us help you design one! To get started, choose your billboard location here.
Happy Promoting!
Taylor Brady,
Cidewalk GeoFencing & Billboard Expert