Cidewalk's self-service Digital Billboard service is now available to anyone! No agent, waiting period, contracts or high up-front costs!
Promote your business, event, product launches, announcements, sales or just a season's greetings anywhere there is a digital billboard in the US and Canada!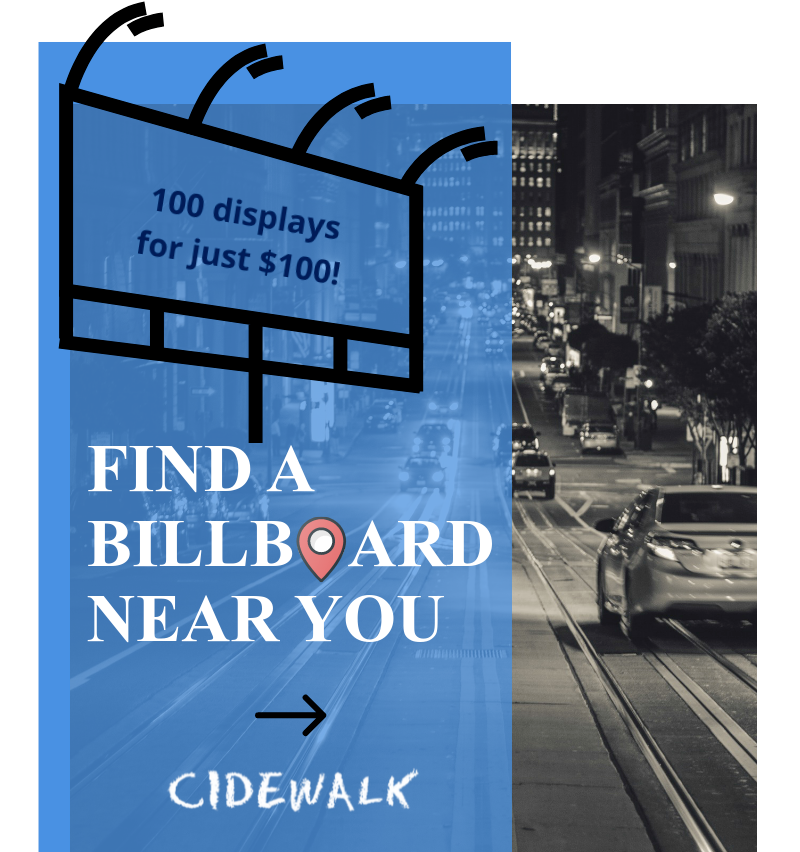 Get started as low as $100 for 100 ad displays (that's just $1 a spot!)
Upload your banner or create one using our banner creator here.

FAQ:
What is the cost for a digital billboard?
Each 10 second ad display or "spot", costs just $1 The minimum to purchase is 100 ad spots for $100.
How many days can I run my ad for?
You can choose to spread your ad spots across multiple days, however we recommend you run 100 ad spots over 5 days.
Do I need to have my own banner?
You do not need to have your own media, you can create a banner during ad setup which will include a combination of text and a logo/image. However, it is highly recommended that you use a high quality banner image, the typical size for a banner is 1400×400 px.
Questions? Text us at: 205-512-9896