Outreach is a clinic specializing in recovery for addiction, mental health and so much more. Professional and unique care is one of their top priorities. Therefore, it has also been our top priority to continue to help Outreach with their ongoing relationship with their patients.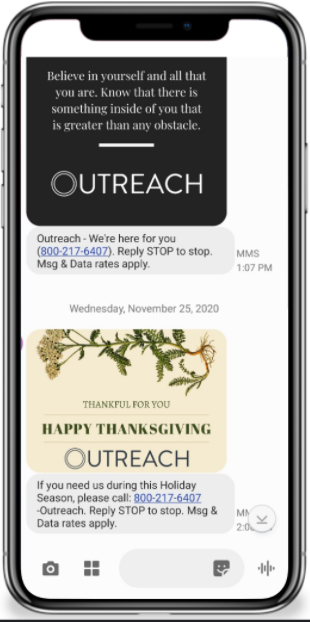 Outreach has been using Talkio Marketing as a crucial part of their engagement with their patients and clients to improve customer satisfaction and offer a personalized service. Megan from Outreach, shares her experience with Talkio Messaging:
How has Talkio helped Outreach?
"Talkio has been a great asset to our Outreach marketing. We have been able to send out Text Message Campaigns which helps Outreach engage at a more personal level with our patients."
What benefits is Outreach seeing from Talkio?
"We get some great messages back in response to our Talkio messages. And most importantly, our customers know that we are always a message away and can reach out at any time!"
With 98% open rates within first 3 minutes, more and more businesses are using text messaging to keep in touch with people both for timely support and for marketing campaigns to keep them engaged and grow sales.
Get your Talkio Business Line here!