A featured guest post by PollthePeople.app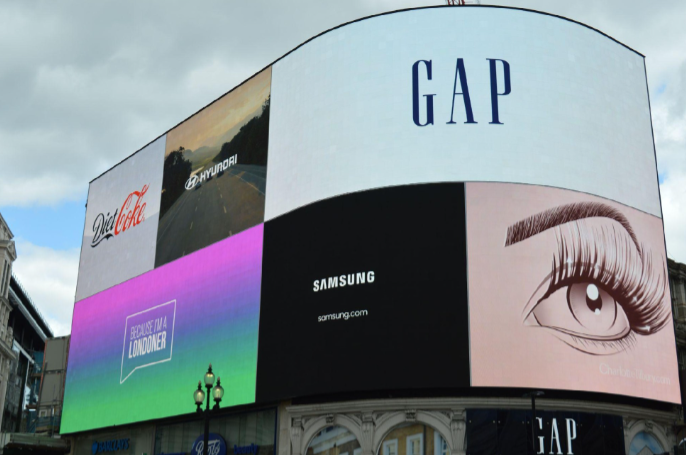 Outdoor advertising has gone hand in hand with gaining the attention of drivers for decades. Commonly known as out-of-home advertising (OOH), is a form of marketing to the masses that involves communicating a message to consumers on a large scale. In this case, we are talking about digital billboards/ The benefits of digital billboard advertising have to do with speed, efficiency, cost, and more.
OOH advertising continues to grow and digital billboards are quickly replacing static billboards of the past. Ad spending is on an upward trend, growing 1.9% in 2018 according to the Outdoor Advertising Association of America (OAAA). The organization also says that out-of-home advertising was second to digital media in growth from 2017-2019. This includes digital billboards.
Benefits of Digital Billboards
Digital billboards allow advertisers to take their message to the next level of efficiency. It allows you to expose your business to the masses. Here are a few of the major benefits of digital billboards.
High Visibility
Digital billboards exist in prime locations, like high-traffic intersections and highways. High-traffic areas mean more people are seeing your ads.
Quick Turnaround
This form of advertising can be uploaded in a few hours. Previously, with static billboards, it took weeks to print the poster and get it up on the billboards.
Easy To Edit
With digital billboards, it is easy to switch one image for another, update copy, or any changes to what you are advertising. The ability to make quick changes is a big benefit of this form of advertising.
Multiple Messages
Digital billboards give you the ability to target your message at specific times or days of the week. For example, if you have a weekend special you can set the ad to show only on weekends.
Cost Effective
Another great thing about digital billboards is there is no printing needed. That makes them far more cost-effective than traditional billboards or print media.
High Quality
You don't have to worry about weather damage or print quality. As long as you have a high-resolution image and well-designed Ad, the quality should remain consistent on the digital screen.
Creativity
The possibilities for digital billboards include static images, graphics and animations, videos, and more. You have a lot of room for creativity and animations can help your ad stand out from what a traditional billboard offers.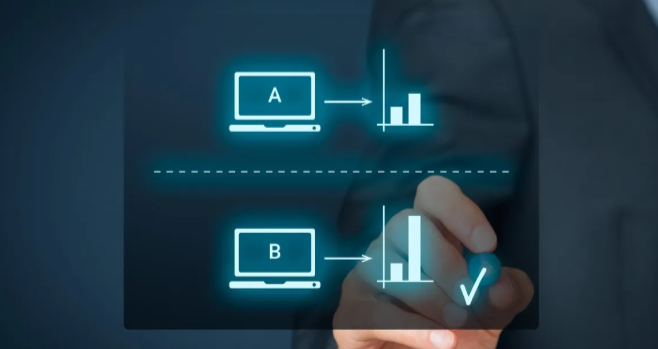 With all of the advantages of digital billboards, it's necessary to optimize them before you launch your campaign. Ad testing is the most effective way to optimize digital billboards before they go live.
You need to understand which parts of your messages are most effective and which parts need to be changed in order to improve it further, whether the goal is to increase sales, build brand awareness, or generate leads.
Testing is the only way to truly know how effective they are. In addition, you want to make sure that your messages don't have any mistakes or brand risks associated with them. Running a user test lets you get into the minds of normal users and catch any misconceptions associated with your brand.
So without further ado, let's see how to quickly launch a user test to test your digital billboard.
1. Choose a Testing Platform
Choose an online testing platform for your test. Our favorite is a new platform Poll the People that lets you test digital billboards in less than an hour. Your digital billboards are presented to a panel of human testers who give you feedback on the ads.
This platform features an easy-to-use template library, built-in user panels, rapid results, and dashboards for analyzing feedback.
2. Decide What You Want To Test (The Ad Variations)
You can test a variety of ad formats or elements, including videos, images, copy, headlines, or a combination of these elements.
With curated templates that aid in running a successful test, testing platforms enable you to test copy, creative (pictures, audio, and video), or an entire advertisement. They let you test the advertisements and ask consumers to vote for the one they like best. Participants are then required to provide a thorough justification for why they selected one option over the other, in contrast to conventional A/B testing.
3. Create a test task or test questions
Why is one advertisement superior to another? A good advertisement should have the following qualities: appeal, originality, plausibility, and relevancy.
By including the appropriate questions in your test, you can measure these elements. You should concentrate on various elements to achieve the overall goal of your digital billboard ad. The distinctiveness of your advertisement is significant if your goal is uniqueness. The attraction of the advertisement is especially critical if your goal is to increase brand recognition.
Having your questions provides you with specific objectives for testing your advertisement. You can learn how to make your ads more effective by asking yourself questions like, "How credible is this ad?" or "Does this ad motivate you to buy the product?"
4. Identify the audience you want to test with
Make sure you test your product with a representative target audience to gather feedback from people that are likely to be customers. This guarantees that the feedback you receive about your digital billboard ad is valuable and accurate. You can utilize market research to identify your target audience if you're unsure of who they are.
5. Review and Launch the test
Review your test structure. Questions, tasks, and audience to ensure your test will be a success. Once you have confirmed that the test is ready, launch it and wait for the feedback to roll in.
6. Analyze the results and make changes
Possibly the most important step in testing your digital billboard ad is analyzing the feedback and making changes to the designs. Most testing tools offer an easy-to-understand dashboard that displays the winner of the test along with quantitative and qualitative data.
The feedback is important as it provides you with real user opinions, insights, and ways to improve your design. Digesting and understanding all of the feedback (good and bad) is essential to optimizing your ads. By carefully reading the feedback, you might find issues with the design, ways to make it more attractive, or elements that need to be emphasized.
Conclusion
OOH advertising has become more popular and effective for businesses of all sizes with the help of digital billboard advertising. This ad format has many benefits including, visibility, ease of editing, cost effectiveness, and more. They are emerging as one of the fastest growing advertising methods, but your digital billboards need to be carefully considered and optimized before they go live.
Running user tests on your digital billboard ads is a great way to understand effectiveness before launch. It will eliminate uncertainty around design decisions by validating them with real user feedback.