How do you, a small business stand out among all the other businesses around you? It's actually quite simple, long gone are the days where thousands are needed to keep up with big advertising budgets.
Cidewalk is directly connected to the top apps and websites used by your customers everyday across the US and we can get your business seen on them everyday!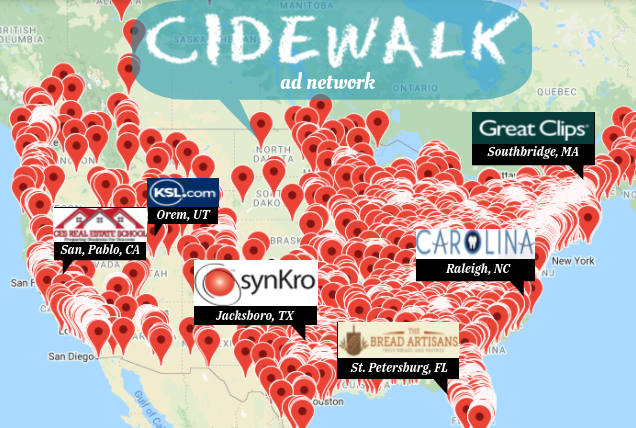 Cidewalk not only offers afforable options with no commitment, we also have a 100% completely free ad option! Join the thousands of local businesses are relying on Cidewalk to grow their business.