Not sure what your business mobile ad should say? Or just simply want to see what it would look like?
There are just a few spots left to get your FREE AD COPY! Let our experts review your business website and create a mobile optimized ad copy for your business, for free here.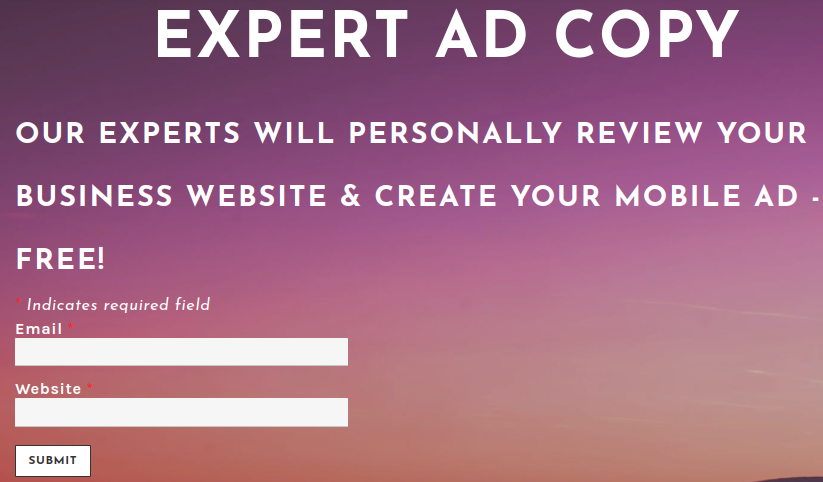 Why we stand out from the rest – With Cidewalk Local Mobile Ads you can:
-Change your copy and target location anytime
-Set your geofence target as small as 1 mile from any location in the US or Canada
-View full transparency reporting every day with a live map!