Yes, you read that right! Lots of eggs are being splattered across Digital Billboards featuring EggHolic, an Indian restaurant that offers a wide variety of street food and unique dishes featuring, you guessed it, eggs! You can get your eggetizer on in 10 locations from Ontario to Texas with 7 more locations opening soon.
"I am using Cidewalk Digital Billboards to promote my restaurants, [Eggholic] at existing and new locations across the US. I like that I am able to localize my messaging for each billboard, choose the boards I want to be on and choose times the ad will be shown." -Founder and Owner Bhagyesh Patel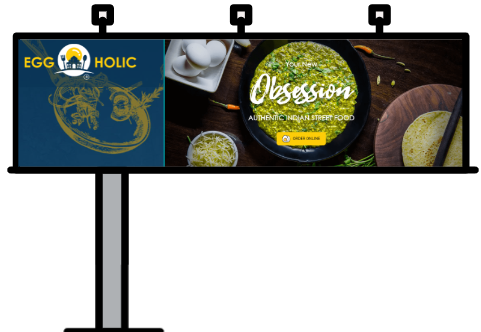 It's time to get EGGCITED about promoting your business like EggHolic on a digital billboard near you!