Get your business on the LARGEST screen near you – LIMITED TIME ONLY: Double your exposure on a digital billboard from now till the new year!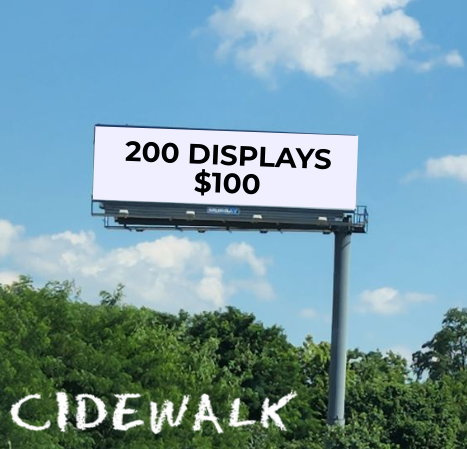 Regularly: 100 digital billboard ad displays for $100 NOW 200 displays for just $100 – offer expires Dec. 31st!
HOW TO GET IT:
1. Choose your billboard location
2. Upload or create your banner
3. Set campaign budget to 200
4. Enter coupon code "DOUBLEDOWN" at checkout!
Choose a billboard near you here!