Head baker and owner Massimo Maviglia, of The Bread Artisans bakery, reached out to Cidewalk looking for new ways to get more customers into his bakery located in St Petersburg, FL.
Here are the 3 ways he was able to reach more customers and engage locals with Cidewalk.
1. He got the word out about his handmade bread and Italian pastries to people on their phones in minutes with Cidewalk's Mobile Ads and is now enjoying his free month with our new 1-2-FREE, Every 3rd Month FREE!
2. He set up a text message group so that he can continue to send customers specials and updates about his bakery with Cidewalk's EZ Talk Text Message Marketing.  To get your own group started, reserve your business name now, text: "RESERVE" to 760-624-3435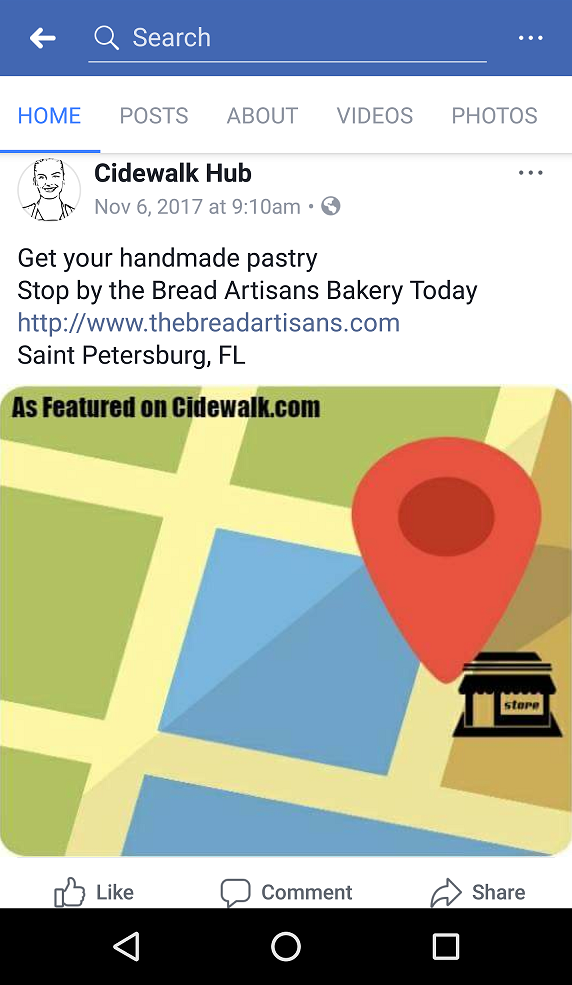 3. Put a FREE ad for his bakery on the Cidewalk Community Hub page. Simply chat with our new AI bot Cindy below to get your businesses featured.