Your customers want to reach you – are YOU there?
What is one of the biggest changes we've seen post-pandemic? The way people are interacting with businesses.
People want a faster, easier way to reach you.. and they are on the lookout for trust. The fastest way a customer can get help from you is live chat – and in this 'texting generation', no one is waiting around for an email.
What DON'T you want? Your customers to move on to someone else because they couldnt get answers from YOU!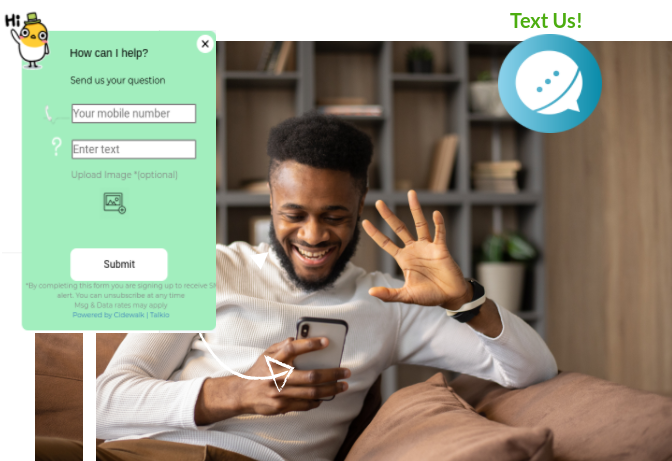 The Talkio text widget can help you:
Connect with Customers
Build Trust
Close Sales
GET TALKIO FREE! For a limited time, you can start texting your customers 100% free, sign up here!